Garage door – what do you need to know before making a purchase?
Investors looking for garage doors are finding it increasingly difficult to make a good choice. What to look for when choosing a garage door so as not to get lost in the maze of different offers available on the market?
Whether a garage is a separate building or a part of the house, the garage door should blend in with the surroundings, i.e. match the design of the entire house. Today, there is a lot to choose from in the construction market. Investors have a large choice when it comes to the type of garage door and the material it is made of, from smooth surfaces to foil veneers imitating wood, metal, or stone. Manufacturers also offer a wide range of colors.
However, before you decide to buy a particular garage door, you should check whether the manufacturer provides the following components:
reinforced panels that do not deform;
guides shaped to prevent the rollers from falling out;
vehicle/person crush protection;
a functionality to open the garage door with a remote control or a phone.
Sectional garage doors = security
There are different types of garage doors to choose from. A sectional garage door is the most common type of garage entrance. It can be installed where there is not enough space in front of the garage to open door leaves. They are an excellent solution if there is no driveway to the garage or it is very short. They take up very little space so they will work well in garages located next to the sidewalk or street. They are mounted from the inside on the entrance wall.
What else makes a sectional door unique? First of all, it is functional, robust, and safe, and features good thermal insulation. It has a versatile appearance to match any type of house facade. Depending on your needs, it can be opened manually or with an electric drive.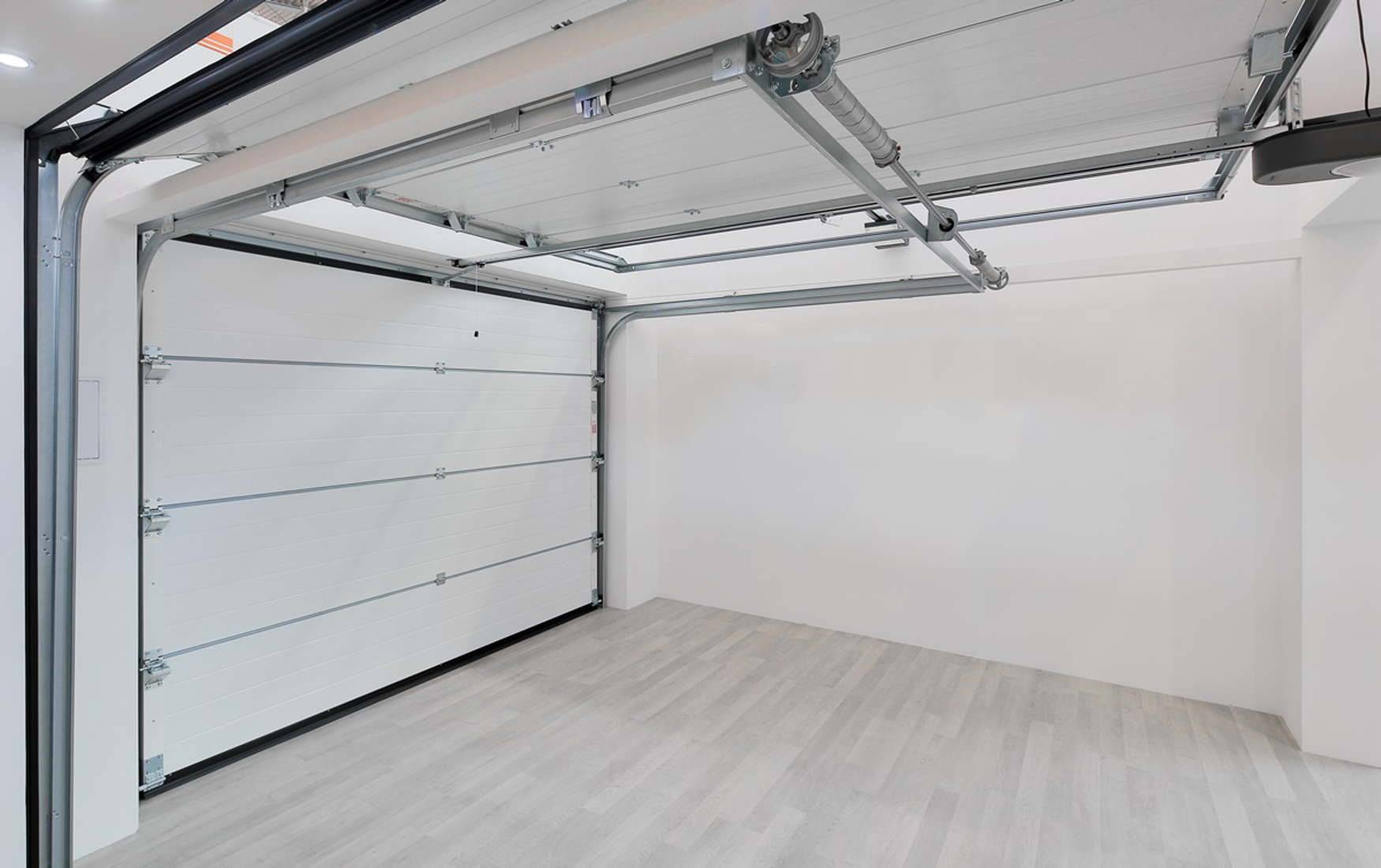 Roller garage doors = space savings
A roller door is made of narrow aluminum fins connected with articulation joints. It works like a classic window blind. It is the perfect solution when a driveway is short or close to the street. It is convenient for small garages with no space for sectional door tracks and panels on the ceiling. It can be installed in both newly built and existing garages and both inside and outside the building.
In this case, the operation is similar to that used in external roller blinds. The profiles from which the armor is built have good thermal and acoustic insulation. They are rolled up using a motor or manually into the roller blind box.
Summary
When choosing a garage door in terms of how it opens, you should first determine how much space you have. On the other hand, modern buildings are designed to fit as many as possible. There are more and more estates with row and duplex houses and the residents have just a small patch of yard in front of their houses. If this is the case, roller or sectional doors are the perfect and practical solution for the garage entry.